Learn more about our team below (this section is still work in progress):
Annette Preussner
Founder & Artist
Martin Pfeiffer
Founder (IT, Marketing)
Martin ist für die digitale Seite von PaintEvents verantwortlich (Webseite, Online Shop, etc) und kümmert sich zusätzlich um verschiedene Marketing- und Business-Aspekte. Vor der Leinwand trifft man ihn eher selten an 🙂
Janka Stemmle
Artist & Studio Manager
— Deutsch–
Janka Stemmle ist eine Zürcher Künstlerin und malt schon seit klein an unglaublich gerne. Sie hat den Bachelor of Arts in Fine Arts mit Vertiefung Mediale Künste an der Zürcher Hochschule der Künste mit Austausch an der Kunsthochschule in Barcelona abgeschlossen. Davor hat sie die Maturität an der Atelierschule Zürich absolviert. Sie hat mehrjährige Erfahrung als freischaffende Künstlerin in verschiedenen Ateliers, davon zwei Jahre in Barcelona. An dieser Stelle begann sie ihre Arbeit im In- und Ausland auszustellen. Während weiteren zwei Jahren machte sie Praktikumserfahrungen mitsamt einer Stellvertretung in mehreren offenen Ateliers in sozialen Kontexten. In all ihren vollständig abstrakten Workshops liebt sie es ihre eigene künstlerische Begeisterung mit anderen teilen zu können. Zudem arbeitet sie am Open Painting von PaintEvents als Studio Managerin. Nebenbei ist sie teilzeitlich als Modeberaterin im Nord Zürich angestellt. Hauptsächlich ist sie als Künstlerin in ihrem Atelier und bei PaintEvents tätig.
— English–
Janka Stemmle is an artist from Zurich and she has been painting since childhood. She completed a Bachelor of Arts in Fine Arts specialized in Media Arts at the Zurich University of the Arts including an exchange at the art school in Barcelona. Prior to that she passed the certification of the matura at the Atelier School Zurich. She brings experience as an independent artist working in various studios living in Barcelona for almost two years. At this point she started to exhibit her work in Switzerland and abroad. During another two years she gained practical experience in several internships including a replacement at open art studios in social contexts. In all her entirely abstract workshops she loves to share her own artistic enthusiasm with others. She also works at the Open Painting from PaintEvents as Studio Manager. Additionally she is employed part-time as a fashion adviser at Nord Zurich. Mainly she works as an artist at her studio and at PaintEvents.
English: I was born in Havana, Cuba in 1955, I graduated in Graphic Design and I studied Art History at the University of Havana. As a teaching artist, my goal is to create a collaborative and exploratory learning environment. Understanding the Visual Arts, the main focus is the visual language and culture, the structuring of new images and ways of thinking, and the use of the visual arts as a means of self-expression and development of creativity. My instructional style provides a framework that allows participants to learn and use the skills to express their individual vision. After several years working as an artist and teacher in Denmark, I moved to Switzerland where I continue to teach and actively present my work in collective and individual exhibitions.
Español:Nací en La Habana, Cuba en 1955, me licencié en Diseño Gráfico y estudié Historia del Arte en la Universidad de La Habana. Como artista docente, mi objetivo es crear un entorno de aprendizaje colaborativo y exploratorio. Comprendiendo las Artes Visuales, el enfoque principal es el lenguage visual y la cultura, la estructuración de nuevas imágenes y formas de pensar, y la utilización de las artes visuales como medio de autoexpresión y desarrollo de la creatividad. Mi estilo de instrucción proporciona un marco que permite a los participantes aprender y emplear las habilidades para expresar su visión individual. Después de varios años trabajando como artista y maestra en Dinamarca, me mudé a Suiza donde continúo enseñando y presentando activamente mi trabajo en exposiciones colectivas e individuales.
Song Yu
Co-founder & Owner
Miranda
Haarstylistin & Zentangle Künstlerin
Kreativität…
begleitet mich schon seit ich denken kann und ist ein grosser Bestandteil in meinem Leben – Zentangle ® gibt mir die perfekte Mischung um meine Balance auf kreative Weise zu finden.
Ursprünglich bin ich eine gebürtige Bernerin, die der Liebe wegen in die lebhafte, multikulturelle, vielseitige und wunderschöne Stadt Zürich gezogen ist.
Nebst meinem kreativen Hauptberuf als selbstständige Haarstylistin im Kreis 4
verbringe ich einen grossen Teil meiner Freizeit mit Stift, Papier und Pinsel – ich liebe das kreative Tun!
Seit längerer Zeit und spätestens nach einem Basic-Kurs im Januar 2016 bei Hanny Nura, hat mich Zentangle in den Bann gezogen und mich bis heute nicht mehr losgelassen. Zentangle hat mich mit vielen anderen Künstlern auf der ganzen Welt verbunden und ist für mich das perfekte Meditationswerkzeug, welches immer und überall genutzt werden kann – eine pure Sucht!
Im Mai 2019 habe ich mir meinen Herzenswunsch erfüllt und das erste Zentangle-Europa-Seminar in Frankfurt besucht. Nun darf ich mich heute mit grosser Freude zuden CZT's (Certified Zentangle Teacher) zählen.
Angelika
Event Host & Artist
"It begins with an idea and then it becomes something" Pablo Picasso. Man kann meine Arbeit nicht besser beschreiben. Freude, Farbe und ein Pinsel ist alles was man braucht !
Eine kurze Biografie. Kunstgeschichte in Deutschland Dann 20 Jahre im Athenaeum San Diego Kunstgruppe mit gestaltet. Jetzt wieder in der Schweiz und stolz ein Teil des "PaintEvents" zu sein.
Natalia Nunes
Event Host & Artist
I am Brazilian. Daughter of an Artist, a singer, painter and composer. I've always been in touch with art, whether it's dancing, singing or painting. I worked with children for 7 years and decided a year ago that it was finally time to study art. I enrolled at SKDZ Schule fuer Kunst and desing zürich. Every day I am more sure what I want. I love painting, I am very curious and I want to try out all the possible forms of painting that exist.I can not say which one I would choose as a style, but each of them helps me to express myself in some way. My motto: "Dream it big" -Tim Benge
Nina van Rekum
Theatermalerin
Mit meiner Berufslehre als Theatermalerin, konnte ich mir meinen Traum erfüllen, mein Hobby zum Beruf zu machen. Während meiner Ausbildung am Opernhaus Zürich lernte ich die handwerklichen Grundlagen und Techniken der Malerei. Zu meiner persönlichen Leidenschaft gehört nicht nur das praktische Malen, sondern auch der geschichtliche Hintergrund dieser Kunst. In meiner Ausbildung konnte ich mich intensiv mit der Kunstgeschichte auseinander setzen und lernte dadurch auch viele altbewährte Techniken und Materialien kennen, welche man schon seit Jahrhunderten verwendet. In meinen eigenen Werken stehen sowohl das Handwerkliche wie auch Techniken, Kontraste und Farben im Vordergrund welche ich mir gestalterisch zu nutzen mache. Zur Zeit arbeite ich als Freelancerin im gestalterischen Bereich, für private Kunden und an eigenen Projekten.
Olivia Ouyang Bonetti
Artist & Marketing
My name is Olivia, Ou Yang is my former Chinese family name.
I have been painting ever since I could hold a pencil. I started to study traditional Chinese painting at a very early age, which lasted for 8 years.
During that time, my work was selected to be in many art shows and won several national awards.
Although I didn't choose painting as my profession by the time I finished high school, I knew that painting is still a big part of my life.
Three years ago, after I finished my master's degree in the U.K., I followed my husband and moved back to Zurich.
While I started my new life over here, I finally get a chance to devote more time into painting again.
My favorite element to experiment with is combining Chinese painting and watercolor together. My paintings featured a wide range of subjects such as flowers, plants, birds, animals, mountains, and much more. I enjoy seeing how a colorful painting can add brightness to any room. The most rewarding part of being an artist is seeing the delighted face of the people when they see my works. And right now I am more than happy to share my experience with everyone who comes to PaintEvents to enjoy the collision of colors.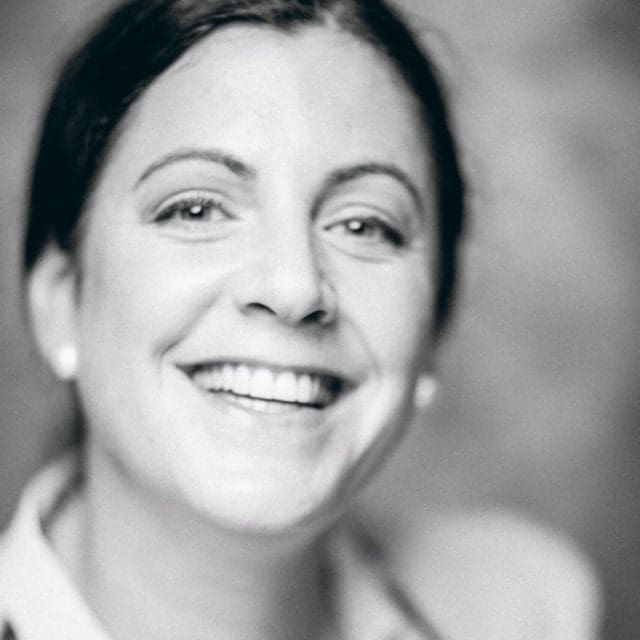 Anne Husi
Wandmalerin & Künstlerin
Anne ist eine Wandmalerin aus Winterthur. Sie hat an der Universität Zürich Philosophie und deutsche Literaturwissenschaften studiert und ist Inhaberin einer halb-öffentlichen Galerie. Seit ihrer Schulzeit ist sie eine begeisterte Malerin. Fertigkeiten des Kunstmalens lernte sie über viele Jahre von verschiedenen Künstlern und durch Selbststudium. Speziell die Wandmalereien aus der Renaissance faszinieren sie. Das Spannende an der Wandmalerei, oder grundsätzlich an der Auftragsmalerei, findet Anne, dass man sich in den Auftraggeber und in den potentiellen Betrachter hineinversetzen muss und aus dieser Perspektive ein Gemälde kreiert.
Anne malt alles und das sehr gerne.
Die Ideen für ihr kreatives Schaffen sind schon seit Jahren und zu Haufen in Annes Kopf gelagert und warten nur noch auf ihre Verwirklichung.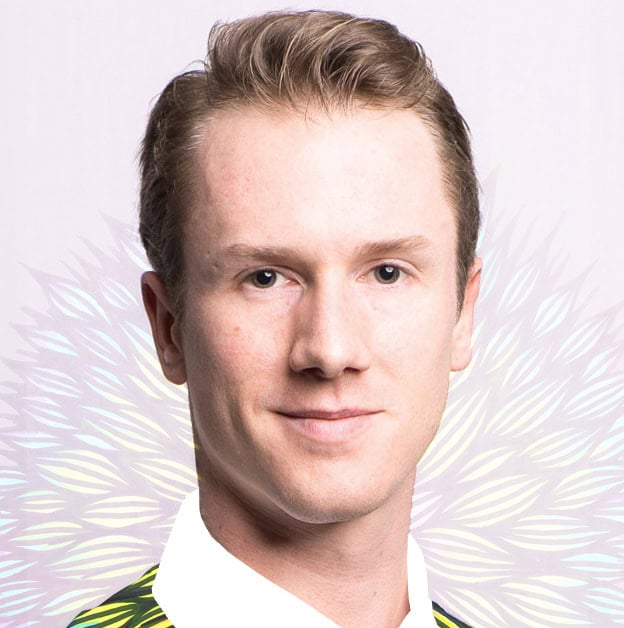 Künstlerisch tätig zu sein ist seit jeher meine Passion. Als Kind liebte ich Comics und Trickfilme, als Teenager kam die Faszination für Graffiti und Streetart dazu, und in meinem Studium der Rechtswissenschaften entwickelte ich eine Obsession für Muster, Wiederholungen und Kritzelzeichnungen. Beim Malen und Zeichnen steht für mich nicht das Technische und Rationale, sondern das Kreative und Gefühlte im Vordergrund. In meinen Werken will ich mich darum nicht auf eine Technik oder ein Motiv beschränken, sondern meiner Kreativität freien Lauf lassen. Dies regt den Blick sowohl für das Innere als auch für die Umwelt an. Harmonien sollen entstehen und auch mal durchbrochen werden im kreativen Schaffensprozess. Ich hoffe, ein solches Erlebniss bei meinen Paintevents weitergeben zu können.
My story started some time ago in Romania, where I was born in a family of 3 different cultures: Greek, German and Ukrainian. Soon after I had finished my engineering education, I left Romania and I lived in different countries as a global nomad. At some point in my life I had a regular office job and eventually a bore out. I saved myself quitting it and retreating into Hindu and Buddhist philosophy. A 2 year stay in an Ashram followed. This altered not just my world views and my beliefs but also influenced the way I express myself in art. I paint with my hands but my feelings, emotions and my intuition are in charge; the hand is just a tool. I never know how a paining is going to look like in the end. It is always a surprise to me.   All I am doing is to stay as much as possible in a meditative, no-thought, neutral state of mind and let the intuition do the work, pick the right color, move the canvas, stroke the brush in the right direction.
"It is my passion and my great honour to invite you to explore the creativity path, broaden the scope of what feels possible and light the way toward a more universally empowered and authentic way of creating.
Ana is organising Painting Retreats in Italy and Switzerland every year. You can find out more details here: https://www.anapazartist.com/italy